XX's bday & Happy CNY
4:48 pm
say something!
(0)
Gahhhh... just returned back from Malacca after... ummm... 1 day there?
Cause lots of relative were leaving to go elsewhere so we decided to go back too. Which is good cause I'm back in Subang and can do whatever I wanted to do during these few days (NO WORK!)
So here I am blogging!
On last Sun I was invited to xx's bday party in delicious at 1Utama.
Went there with Hui Xian (driver!), siao chen, yen yen and yen kaye (kalafei-s...lol)
Most memorable quote by Hui Xian when we were worried about her stopping so near to the car in front:
"Dun worry la! I know physics"
(hahahhaa... later we went on to have a debate about "what has physics got to do with anything?")
We arrived there and met up with the other invitees- Caroline, Melissa, Janice, Yi Wen, Leonard, Hooi Yen, Yeen Yee and of course, the bday boy himself.
With a table full of camwhorers... this is the result:
Me and Hui Xian
From the left- Siao Chen, Yen Yen, Hui Xian, me, Yen Kaye, Yeen Yee and Caroline. (lol... and some random camera kalafeis behind)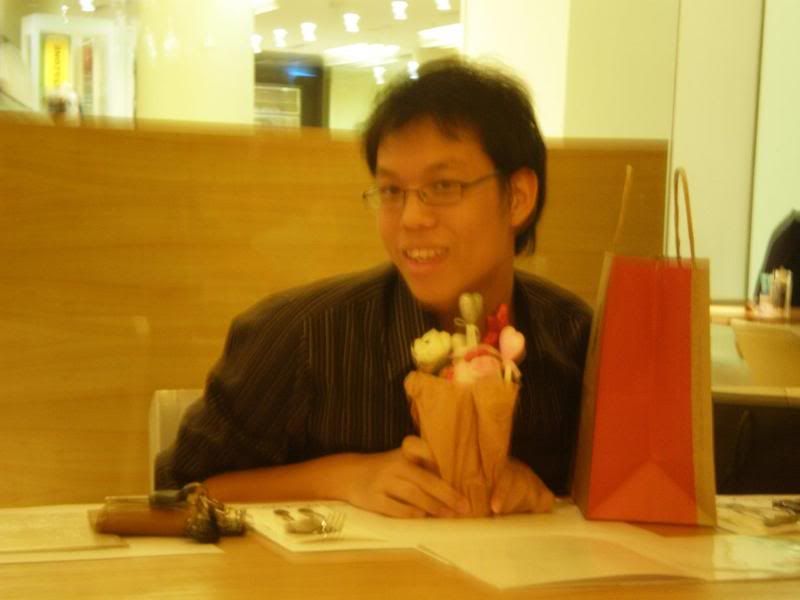 The bday boy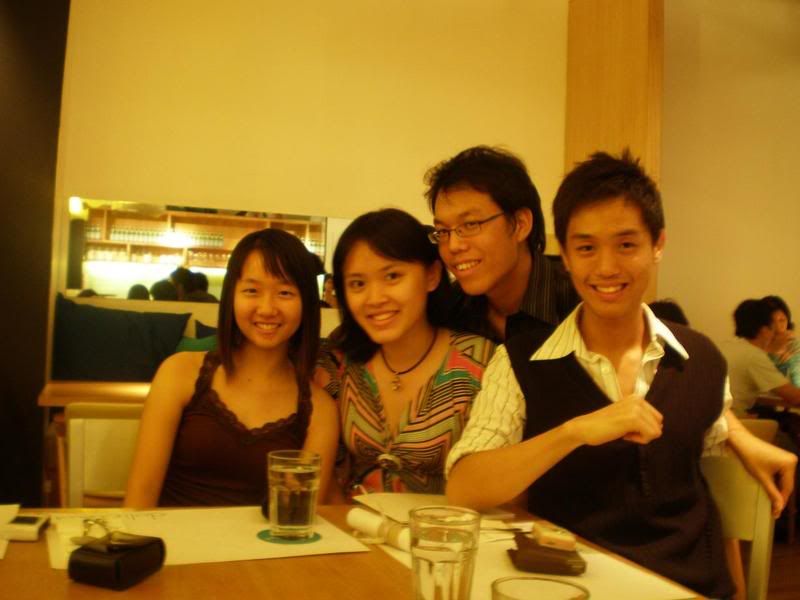 Xia Xun with Leonard, Hui Xian and Melissa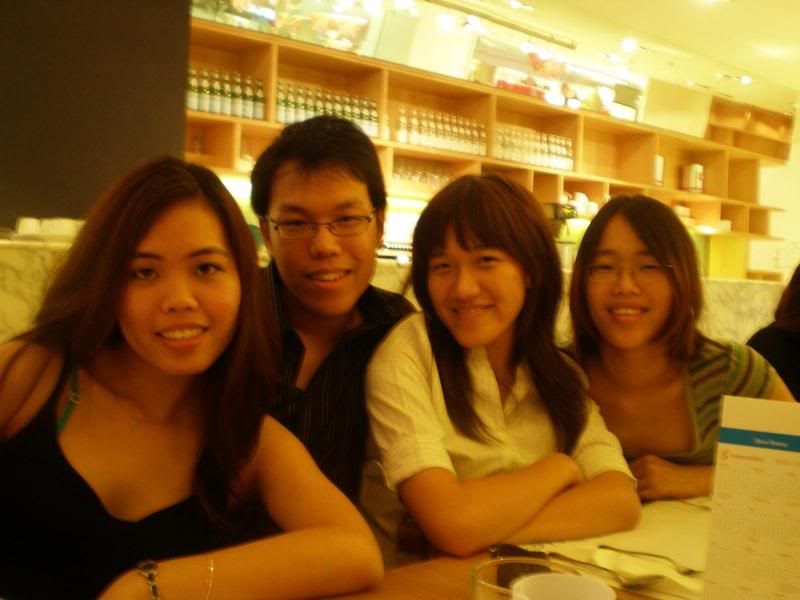 And then with me, yen yen and yen kaye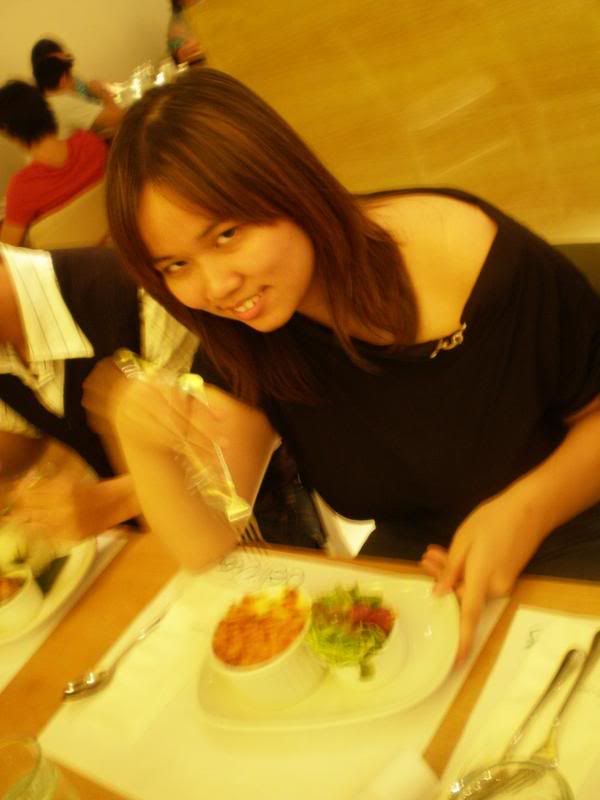 Siao Chen stabbing her food- Four Cheese pasta (delicious!)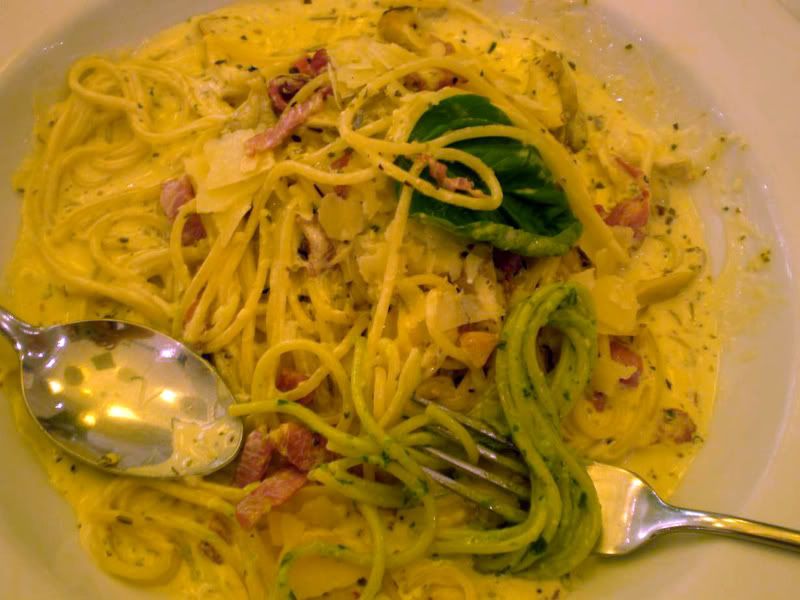 My food! Spaghetti with cabonara. The green one is from Kaye's pesto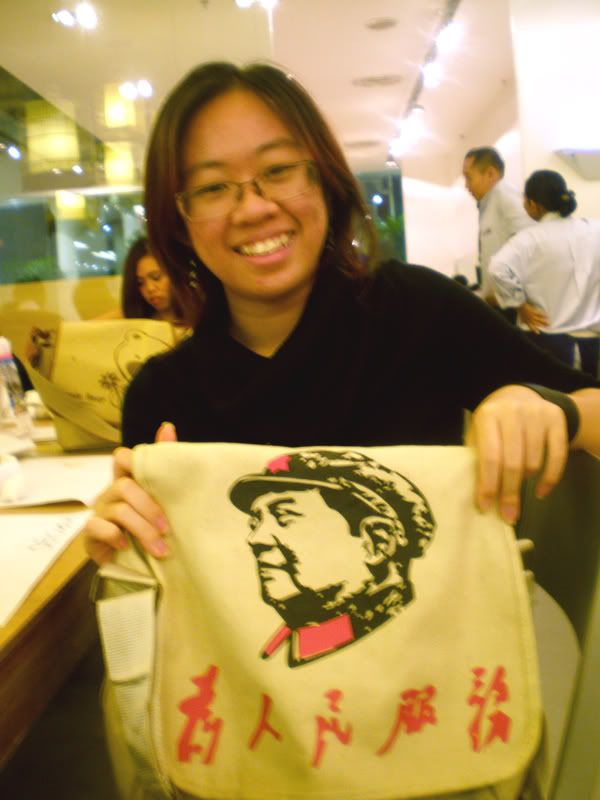 Yeen with her Chairman Mao bag she got from HK. Hahahaha... thought is was darn cute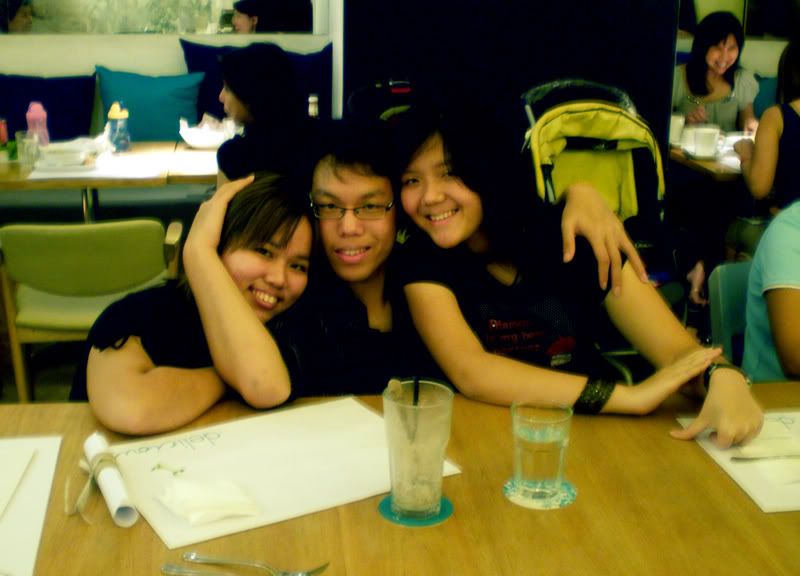 XX with Hooi yen (sry if the spelling is wrong)<--xx's college darling and siao chen <--- my secondary buddy :D.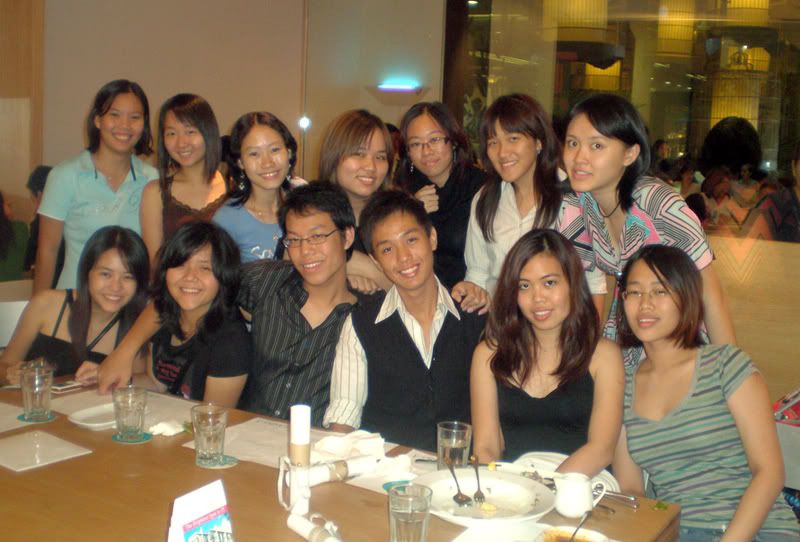 Group pic! Top row (l to r)- Yi wen (super swimmer), mel (the lame girl, as leo and xx calls her), caroline (smarty girl), siao chen (camwhore teacher), yeen (the fab artist), muah & Hui Xian (vanity and camwhore queen. she has a magic mirror..jk)
Second row- janice (cool chic), Hooi Yen (super sporting), xx (president for lame club 2008), leonard ( CEO of lame club), yen yen (camwhore queen. sama konco with hui xian) and kaye (lame club's member... ahahhahahha)
XD all these are just for laughs so no offense intended XD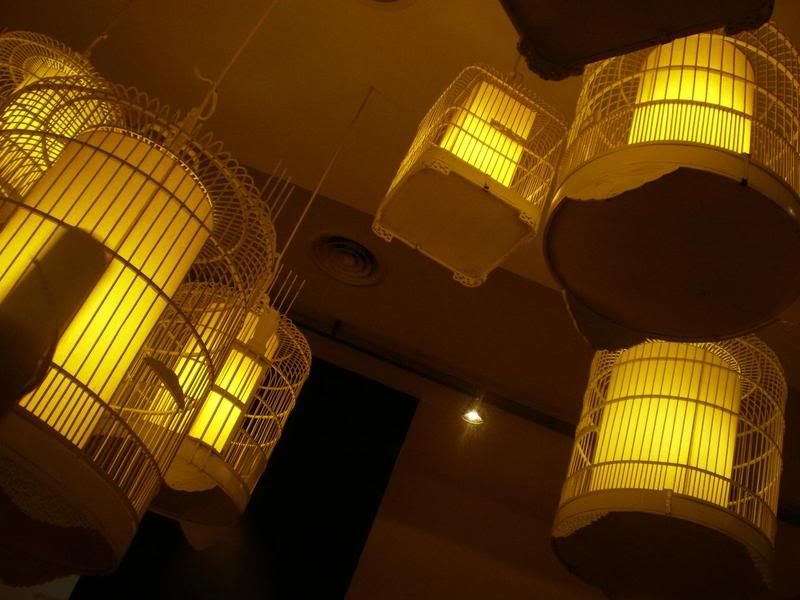 The lighting in delicious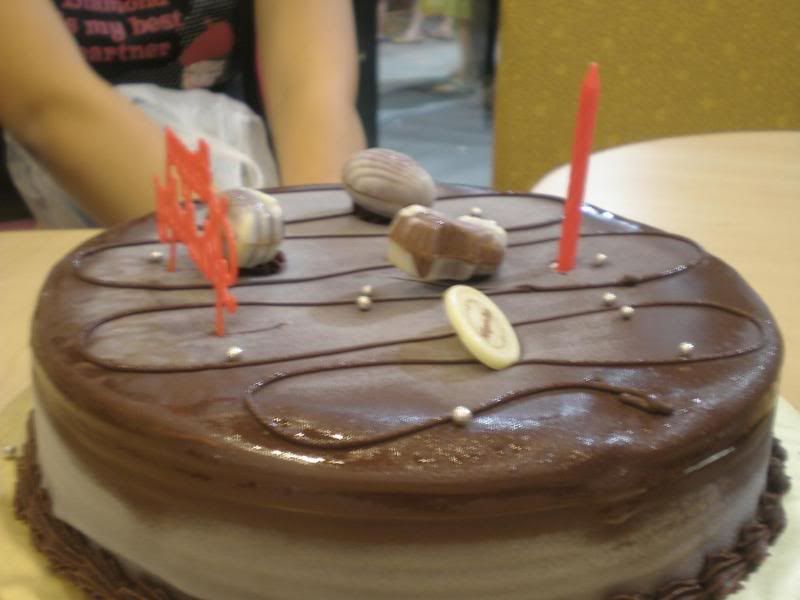 The ice cream cake xx belanja us. lol... weird cause the bday boy belanja us cake....
One thing though, I say the customer service in Delicious is pretty bad. First of... no outside food allowed. That is understandable but even a birthday cake wasn't allowed. If we wanted to bring it in, they would charge us RM25. Then one waiter there was particularly pissing off. He kept pulling faces at us while taking out orders. We were loud and rowdy and that's understandable cause we were supposed to be having a birthday party there. There were so many of us eating there, making business for the restaurant so it would be appropriate if the waiter would at least stop pulling faces.
And one more thing.... each time we ask them to help us take a photo, only those clad in blue uniform (indicating seniority?) can take it. I wonder why.... What's so hard about clicking "a" button? Are the seniors so scared that when one waitress is busy taking photos the restaurant would suffer from being desperately understaffed for.... err.. 1 minute?
stupid restaurant. Even if the brownies are good (bleh.. haven't tried that yet) I won't go back there.